 Recognizing joy, elegance, clarity, innovation and impact in the interactions we create.
Congratulations to Our 2017 Winners
We are pleased to annouce the winners of the 2017 Vancouver UX Awards
We received tons of amazing work to be considered for this year's awards. Our judging panel reviewed all finalists and evaluated them on their clarity, elegance, innovation, joy, and impact. The winners below represent some of the best UX work being done in the Lower Mainland. Thanks again to all who submitted and congratulations to the winners!


People's Choice
Annette Cheung, Kosuke Futsukaichi, Elizabeth Chan
Change the Game

UX by Students
Sean Leach, Chris Elawa, Robyn Goodridge
The ACLU Crisis Center

UX for Products & Services
Drive Digital
Hollyburn Properties

UX for Emerging Experiences
Finger Food Studios
Sphero Arcade


The Influence of UX on Enterprise Transformation
Markus Grupp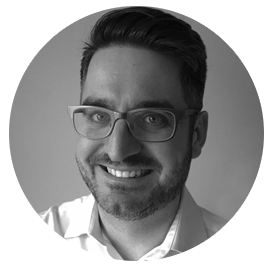 Markus Grupp
DIRECTOR, DIGITAL CUSTOMER EXPERIENCE, INDIGO
Bureaucratic and political. Uninspiring and a place grow stale. Not so long ago, Enterprise UX was an after-thought for many UX designers. Today, that's changed. UX has earned that long sought-after seat at the table — and then some — in many enterprises.
Through continuously designing great products and services, delivering real business impact (and no shortage of evangelizing), many enterprises have seen the value of UX and have made it a core competency. "Going in-house" is no longer a career-limiting move. Instead, it's an opportunity to shape end-to-end experiences and drive direct, sustained business impact.
Next up for Enterprise UX? Driving human-centred innovation, changing mindsets, fostering organizational change and beyond - all areas that require Enterprise UXers need to fundamentally evolve how they work.
Keynote Bio
Leading a team to create delightful experiences for customers and employees, while championing a human-centred, design-led transformation across the company: only a couple of things Markus Grupp, Director of Digital Experience, tackles at Indigo daily.
Over the past decade, Markus has held leadership roles in experience, and product and service design at Fortune 500 companies, leading design firms, and start-ups throughout Europe and Canada. Prior to starting with Indigo, he co-founded and led the in-house Service Design team at TELUS, tackling complex customer and business problems using design-based methodologies.
Markus holds a Master's degree in interaction design from the University of Westminster, London and a Bachelor's degree in Arts & Business from the University of Waterloo, Canada.
Award Categories
We've refined this year's categories to better represent the breadth of great user experience work being done across the Lower Mainland.
UX by Students
Student projects help to remind the rest of us of what's possible. Up-and-coming practitioners are making huge contributions to innovation in this region's UX community. This award celebrates the work done in courses, extra-curricular activities, or portfolio projects—provided the solutions were not designed for commercial purposes. To submit for this award, applicants must be registered at a B.C. post-secondary institution during the 2016-2017 academic year.
UX for Products and Services
Digital products and services play an important role in our everyday lives. We depend on them to make our lives simpler and easier to manage. Vancouver is brimming with companies whose focus is to create, refine, and hone these experiences. This award category allows us to highlight the very best in digital product and service experiences.
UX for Emerging Experiences
The future is no longer at a distance—wearables, internet of things, bots, virtual, augmented and mixed reality are already here. These devices are creating a new opportunity for user experience. This award category allow us to surface the emerging interactions and immersive experiences that our community is creating.
UX for Good
Non-profit organizations fill a unique and important space in the Lower Mainland. Great user experiences are essential to improving the way non-profits work with their partners, communities, and stakeholders. This award recognizes charities and foundations, social campaigns, professional associations, and public sector enterprises. Entrants should demonstrate how they've created a user experience that helps a non-profit organization achieve its goals and/or serve its members.
UX for Work
Internal processes should never get in the way of serving customers and helping employees get stuff done. This award celebrates any solution—intranets, business applications, or other systems—that provide great user experiences for people inside organizations of any size.
Best UX
This is the grand-prize category and will be a juried selection from finalists across all categories, excluding UX by Students. The winner represents some of the best in user experience design the Lower Mainland has to offer.
People's Choice
Using social media and the awards website, we will allow users to vote on the best experience from among the finalists, across all categories. Voting will open just before the awards gala.
Award Criteria
All solutions will be evaluated and scored by the judges on how they satisfy these five criteria.
Joy
Is the work delightful to use? How much care appears to be put into creating an experience people will want to use?
Elegance
How cohesive and refined does the solution feel? How seamless and consistent are users' interactions with the solution?
Clarity
Some interactions are complex in nature—how does the experience support clear mastery of the task at hand, while minimizing friction?
Innovation
What's new, different, or exciting about this work? How does it stack up to current conventions and patterns we use today?
Impact
What results can be attributed to the user experience of the solution? What measurable ways has it impacted business and people?